The Mavericks Water Polo Club has been a force in Ontario and Canadian Water Polo since 1992. We offer fun, healthy and high-level programs for athletes from about age 6 and up. 
Supported by one of the largest (and finest) coaching staffs in the country, we offer programs that take players from learn-to-swim into our competitive stream and beyond. The current Mavericks staff is made up of National Team coaches, and former National Team and NCAA athletes.
The Mavericks are proud to have many athletes each year invited to join provincial and national team programs.
For more information on programs, age groups etc., please explore the site further or contact us.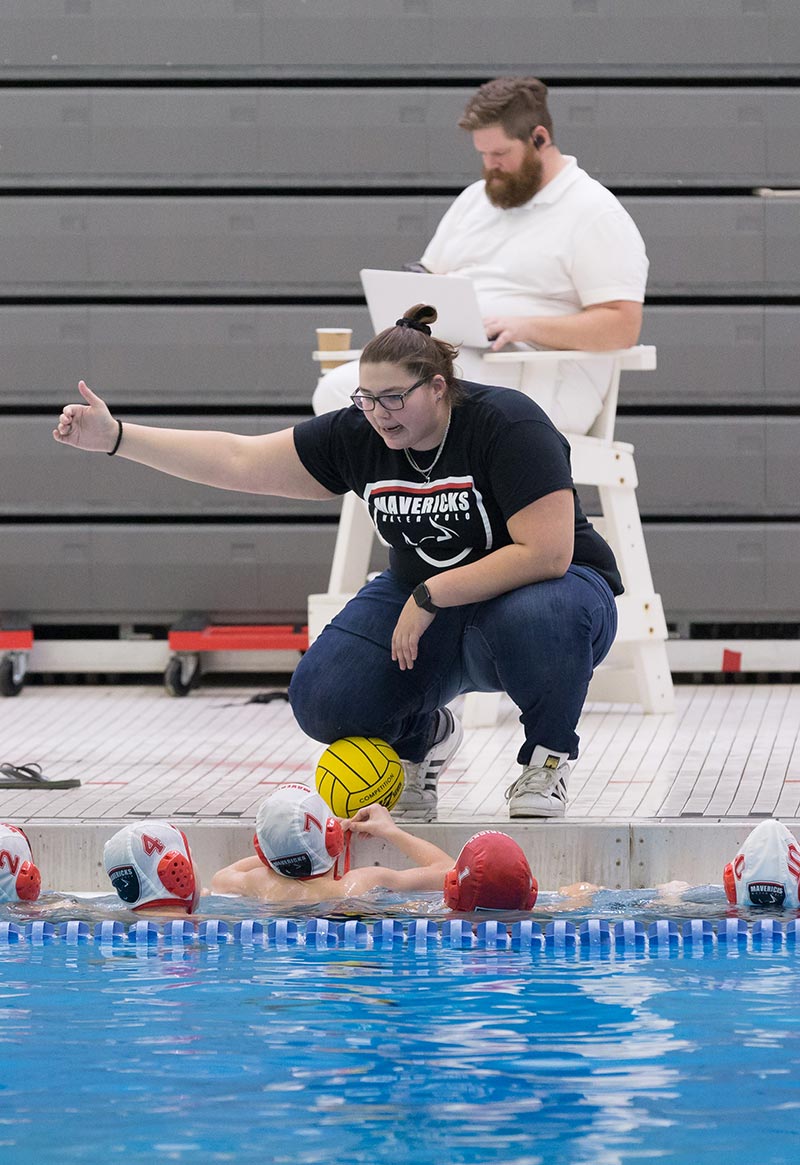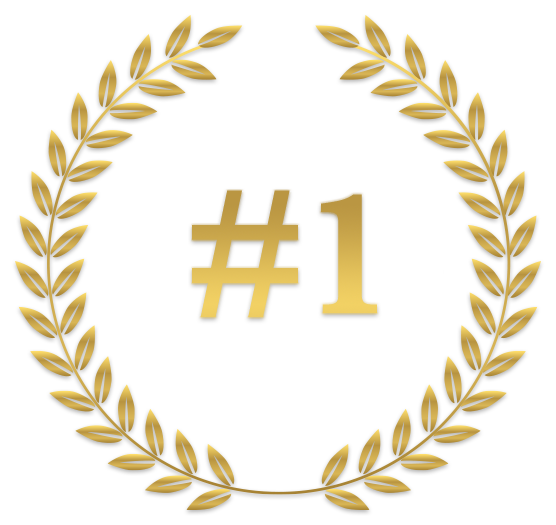 Awarded honours as the #1 competitive club in Canada 2018-19
Our Coaches
The Mavericks Water Polo Club is lead by some of the most elite coaches in Canada. With a team based coaching approach, you will often see many of these faces working with our athletes.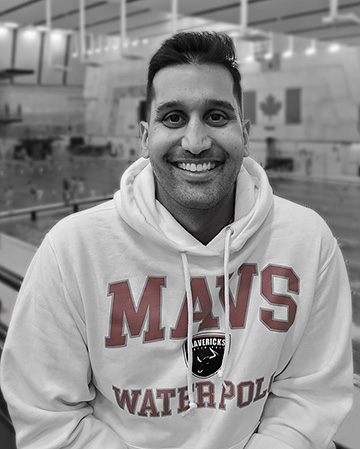 Nishant Damani
Executive Head Coach
Read Bio
Nish Damani joined the Mavericks in the fall of 2009. Since his arrival in Toronto, the club has developed into a National powerhouse, and the top ranked competitive club in Canada.
Coach Nish has been a consistent member of the National Team staff since 2007. A teacher of the sport with tremendous knowledge and broad coaching experience, he continues to develop programs that introduce young athletes to the sport of water polo and help them fulfill their potential as players and athletes.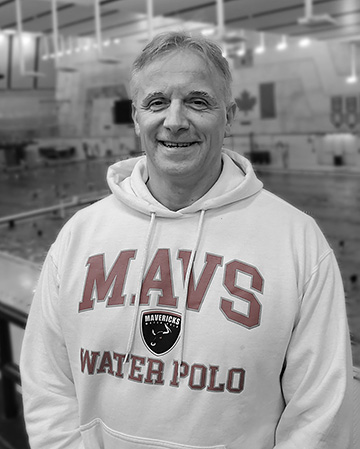 Danko Bjelica
Men's Coach
Read Bio
Our longest-serving coach, Danko Bjelica has been an ardent member of the Mavericks coaching staff since 2004.
Danko's passion for the game, technical and tactical experiences as a player and coach, coupled with his personable nature and ability to connect with the athletes, coaches, parents and officials make him a valuable contributor to the Mavericks. 
Coach Danko has lead multiple Mavericks teams to podium finishes, and has received Canadian Most Valuable Coaching accolades numerous times in his career.
Danko's own water polo career started in 1975 in the former Yugoslavia with WC Jadran from Herceg-Novi. As a founding member of WC Bosna from Sarajevo, he participated in numerous domestic and international water polo tournaments, and captained the team that won six Republic Cups in a row.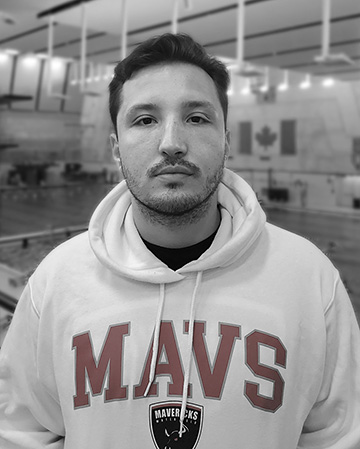 Bogdan Dubrovskiy
Men's Coach
Read Bio
Bogdan Dubrovskiy is a home-grown talent who has been a Maverick for life. First as a player and now as a coach, Bogdan's experience grows and grows. In addition to coaching our men's program, Bogdan is a current staff member in the Canadian National Team Program, the lead coach for Ontario's provincial programs, and the lead coach for Toronto's Regional Development Centre.
A top performer in academia, Bogdan is finishing his degree in chiropractic college.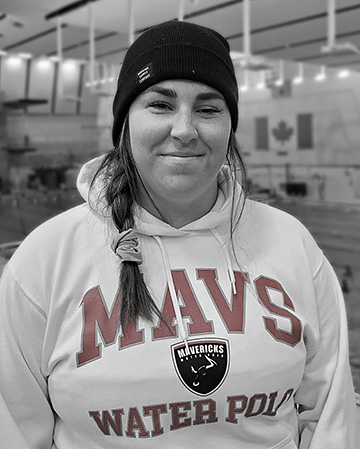 Rae Lekness
Women's Coach
Read Bio
Coach Rae is a native of Calgary, Alberta and has found her way to the Mavericks while pursuing her degree as a doctor of chiropractic.
Rae is a decorated Canadian National Team and NCAA athlete with numerous accolades throughout her athletic career, including: Top-five scorer in the Mountain Pacific Sports Federation (MPSF) from 2013-2015, and  a two time MPSF All-Academic team honoree.
Coach Rae shares her vast water polo experience with future generations of female Mavericks athletes.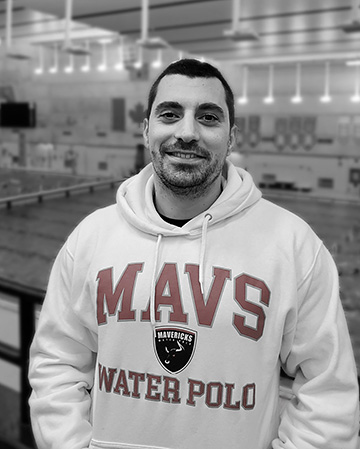 Dimitrije Veizovic
Development Coach
Read Bio
Born and raised in Yugoslavia, Coach Dimi played for two of the most well known clubs in the world— Partizan and Red Star.
After a short stint away from the pool in his late teens, he returned to Partizan as a swim coach and assistant water polo coach.
Coach Dimi, who is also a physiotherapist, combines all his experiences to lead our Development programs.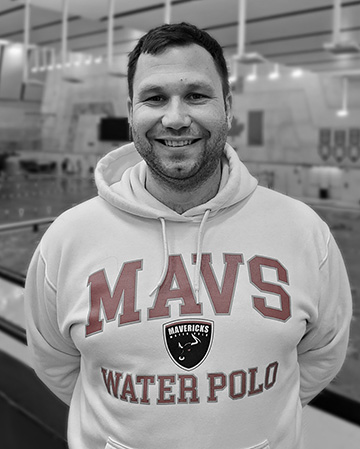 Fedja Avlijas
Development Coach
Read Bio
Fedja Avlijas joined the Mavericks coaching staff in September 2014. 
Coach Fedja has a wealth of experience working with athletes of all ages, as well as working in various cities across Canada.
As an integral member of the Canadian Men's National Team staff since 2007, his positions with the National Team have included: Assistant Coach of the Canadian Senior National Team, Assistant Coach of the 16U and 18U National Team, and Head Coach of the Capital Region National Development Centre.
Fedja's early water polo experiences as an athlete and coach were earned in Gatineau, Quebec, where he played for the Canadian Youth National Team.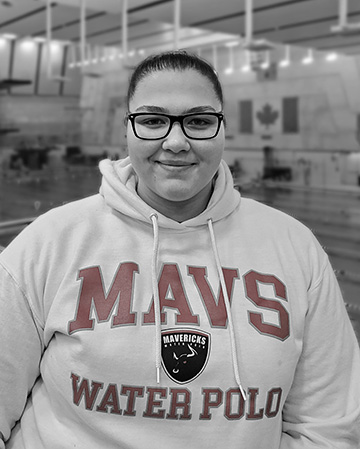 Nikolina Mihajlovik
Women's Coach
Read Bio
Coach Nikolina began with the Mavericks as a young player. Her strong work ethic and tremendous commitment propelled her all the way to the Canadian Women's National Team and helped her earn a scholarship to attend NCAA Division I school, Hartwick College.
Back with the Mavs, Nikolina is sharing her experience and deep knowledge as a member of our Women's coaching staff.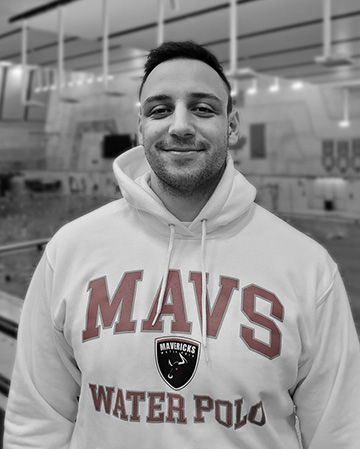 Marko Bjelica
Men's Coach
Read Bio
Marko has been involved with the Mavericks for 17 years: first as a player since and, more recently as coach. 
During his 19U playing career Marko earned numerous national and provincial team appearances, most notably playing for Team Canada at the 2013 FISU games in Russia. 
Marko has completed his MSc at the Rehabilitation Sciences Institute at the University of Toronto in 2019, and is currently pursuing his PhD in the field of biomechanics and injury prevention.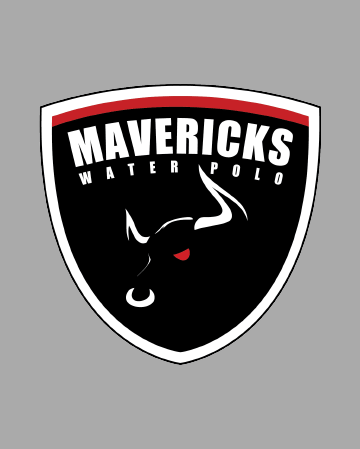 Blake Carnevale
Men's Coach
Read Bio
Blake is a long-term member of the Mavericks who has grown through the full spectrum of club programs. A current member of our Senior Men's team, Blake also coaches, and appreciates the chance to share his practical experience with our 14U programs. 
Blake's playing experiences include strong performances with The Mavericks, Team Ontario, and numerous Canadian Youth and Junior National Teams. 
Blake's has a tremendous ability to build trust with young athletes as he teaches them the game.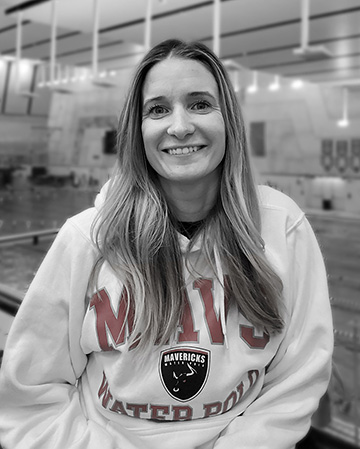 Shannon Leonard
Women's Coach
Read Bio
Coach Shannon is a native of Montreal, Quebec where she first started playing water polo. 
Shannon quickly became one of the most dominant domestic players in her age category and earned a position with the Canadian National Team. 
Shannon also attended Hartwick College on  a full Division-1 NCAA scholarship. 
Her years of experience as both player and coach make Shannon a great contributor to the Mavericks women's programs.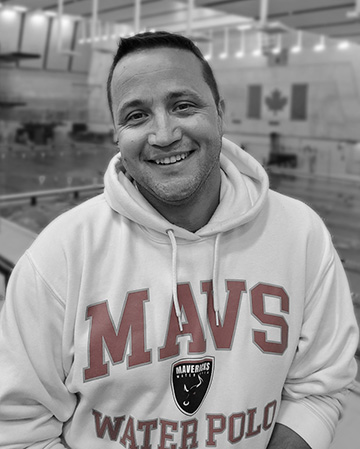 Ash Van Schelven
Development Coach
Read Bio
Coach Ash is the newest member of the Mavericks coaching staff. 
With a keen eye and an extensive sports background in hockey, soccer, track, and tennis, Coach Ash shares best practices with our development athletes.
Our Pools
The Mavericks train out of several pools. The pools are indicated in each workout on the team schedule. Please look for your destination among the following maps.
Etobicoke Olympium
590 Rathburn Road, Toronto
West of The 427 and South of The 401 near the intersection of Renforth and Rathburn.
TTC Access – Rathburn Bus #48 leaves from Royal York Station
Keele Street Public School
99 Mountview Ave, Toronto
Gus Ryder Pool
1 Faustina Drive, Toronto
Gus Ryder is located just west of Kipling and north or Birmingham on a small lane way called Faustina Drive.
TTC access – Kipling South Bus from Kipling station to Birmingham. Walk one block west and one block north on Faustina.
Markham Pam Am Centre
16 Main Street, Unionville
Sunnyside Pool
1755 Lakeshore Blvd. West, Toronto
Parent Volunteers
The Mavericks is a volunteer-supported organization. We collect a volunteer deposit at the beginning of each year.
Their volunteer deposit is then used to help offer compensation to get work completed. Parents (or players) who do volunteer, will be credited for their volunteer efforts and can earn back their volunteer deposit which is repaid at the end of each competitive season.
Have questions?
 Click below for a quick response! (Normally within 24 hours.)