The Mavericks Water Polo Club has been a force in Ontario and Canadian Water Polo since 1992. We offer fun, healthy and high-level programs for athletes from about age 6 and up. 
Supported by one of the largest (and finest) coaching staffs in the country, we offer programs that take players from learn-to-swim into our competitive stream and beyond. The current Mavericks staff is made up of National Team coaches, and former National Team and NCAA athletes.
The Mavericks are proud to have many athletes each year invited to join provincial and national team programs.
For more information on programs, age groups etc., please explore the site further or contact us.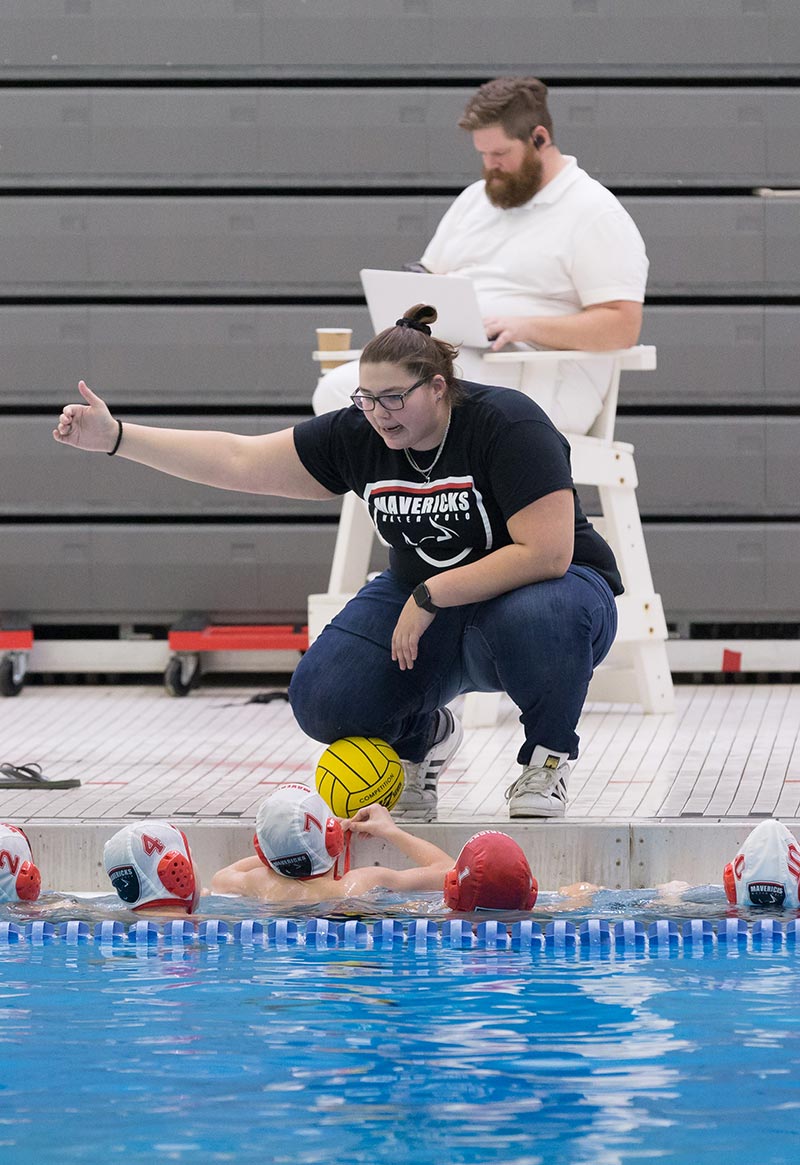 Our Coaches
The Mavericks Water Polo Club is lead by some of the most elite coaches in Canada. With a team based coaching approach, you will often see many of these faces working with our athletes.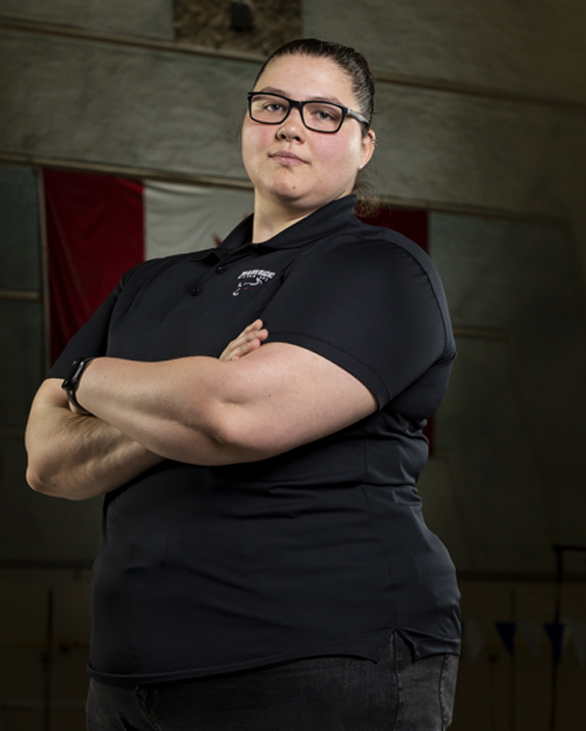 Nikolina Mihajlovik
Head Coach
Read Bio
Coach 
Nikolina
 Mihajlovik started playing water polo in 2007 for the Mavericks. She competed with both Provincial and National teams, with a variety of international competitions and was also centralized with the National Team in Montreal for a year.  
Nikolina
 attended Hartwick College where she completed her BA in Sociology and competed in the NCAA Division I. She has been coaching with the Mavericks since 2019, most recently as the Head Coach of the Women's Program, leading the Mavericks 17U Women's Team through an undefeated Eastern Championship season and a 4th place finish at the National Finals (2022-2023) . 
Nikolina
 has been the Manager of the Men's Junior National Team (2022) and has been a Team Ontario Provincial Coach (2022 & 2023), with her role as the Head Coach of the 15U Boys in 2022 and Head Coach of the 15U Girls in 2023.
Player Career Highlights:
-2008 Ontario Games (Ottawa, Canada) - Provincial Team
2011 Team Ontario (California) - Provincial Team
2012 93 Junior Training Team (Thessaloniki, Greece) - National Team
2012 94 Youth Worlds (Perth, Australia) - National Team
2013 Youth Cup (Montreal, Canada) - Provincial Team
2013 95 Youth Training Team (Dunaújváros, Hungary) - National Team
2014 Commonwealth Games (Aberdeen, Scotland) - National Team
2014 95 Junior Pan Ams (Riverside, California) - National Team
2015-2018 Division I Waterpolo, Hartwick College
Coaching Career Highlights:
2021-2023 Head Coach of the Women's Program at Mavericks
2022 Team Ontario Provincial Coach - 15U Boys Head Coach
2022 Manager Men's Junior National Team - Pan Ams (Indianapolis)
2023 Team Ontario Provincial Coach - 15U Girls Head Coach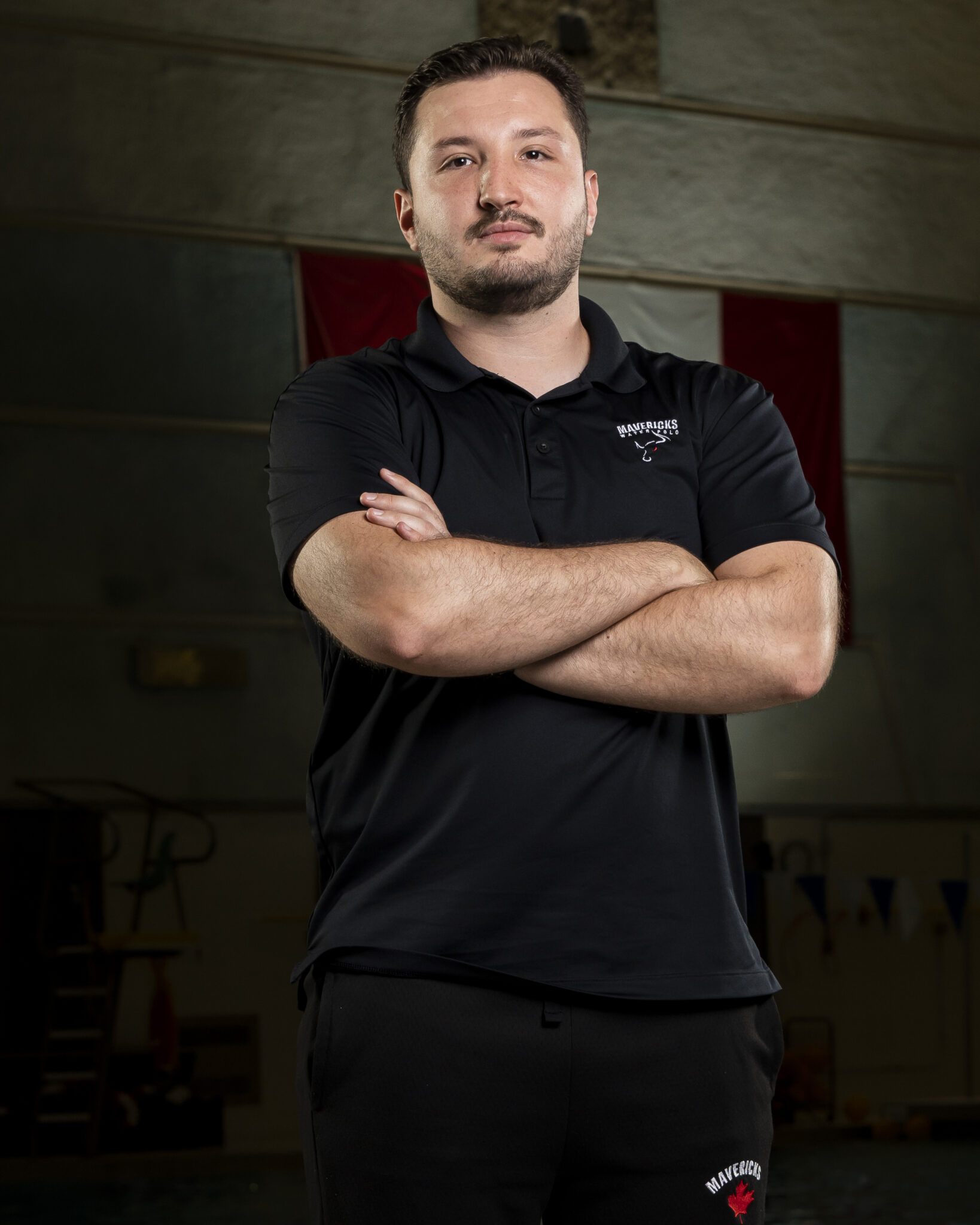 Bogdan Dubrovskiy
High Performance Director
Read Bio
​Coach Bogdan Dubrovskiy has been a part of the herd at Mavericks Water Polo Club since 2009 where he began as a competitive athlete. He began coaching in 2012-2013 and has since held various roles within the club, starting as an assistant coach with the development groups (2012-2014), Women's Head Coach (2014-2019) where he lead the Mavericks Women's Program to their 1st ever Senior Women's National Championship, Head Coach (2022-2023) and currently holds the role of High Performance Director.
His undergraduate degree lays in Kinesiology and Physical Education from the University of Toronto. He has completed an intensive 4 year graduate degree and holds the title of Doctor of Chiropractic, and currently is pursuing a Clinical Sciences Fellowship and Master's Degree in Integrated Health Policy and Education through the University of Toronto.
He currently works within the realm of Chronic Pain with Ontario's top specialists in Image-Guided Pain Injections and Procedures as a MSK-Specialist and works in multi-disciplinary based settings at St. Mikes, Mount Sinai and Toronto Rehab Institute as a Chiropractor through his Clinical Sciences Residency.
Bogdan is the Head Coach of the Junior Men's Canadian National Team Program and has been a part of numerous National Team Programs in the past:
15U NT – Riverside, California
17U NT – Peru, Lima (Youth Pan Ams)
17U NT – Port of Spain, Trinidad and Tobago (Youth Pan Ams)
18U NT – Szombathey, Hungary (Youth World Championships)
20U NT – Kuwait, Kuwait (Junior World Championships)
Senior Men's National Team – Numerous Training Camps
He has a tremendous passion for coaching and athlete development and is looking forward to the opportunity to lead Mavericks to continued success and growth.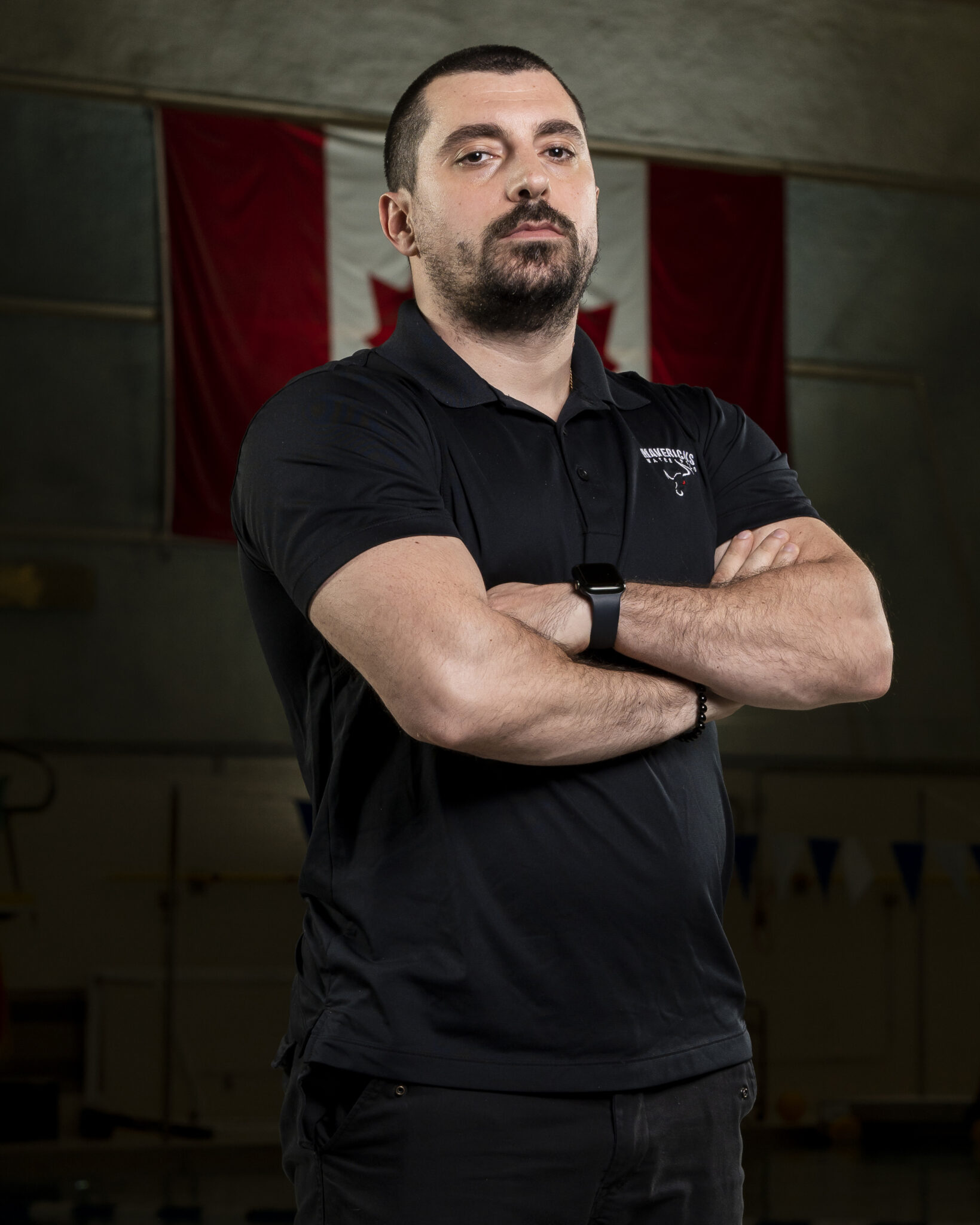 Dimitrije Veizovic
Head Development Coach
Read Bio
​Born and raised in Yugoslavia, Coach Dimi played for two of the most well known clubs in the world— Partizan and Red Star.
After a short stint away from the pool in his late teens, he returned to Partizan as a swim coach and assistant water polo coach.
Coach Dimi, who is also a physiotherapist, combines all his experiences as the Head Coach of our Development programs.
Our Pools
The Mavericks train out of several pools. The pools are indicated in each workout on the team schedule. Please look for your destination among the following maps.
Etobicoke Olympium
590 Rathburn Road, Toronto
West of The 427 and South of The 401 near the intersection of Renforth and Rathburn.
TTC Access – Rathburn Bus #48 leaves from Royal York Station
Keele Street Public School
99 Mountview Ave, Toronto
Gus Ryder Pool
1 Faustina Drive, Toronto
Gus Ryder is located just west of Kipling and north or Birmingham on a small lane way called Faustina Drive.
TTC access – Kipling South Bus from Kipling station to Birmingham. Walk one block west and one block north on Faustina.
Markham Pam Am Centre
16 Main Street, Unionville
Sunnyside Pool
1755 Lakeshore Blvd. West, Toronto
Parent Volunteers
The Mavericks is a volunteer-supported organization. We collect a volunteer deposit at the beginning of each year.
Their volunteer deposit is then used to help offer compensation to get work completed. Parents (or players) who do volunteer, will be credited for their volunteer efforts and can earn back their volunteer deposit which is repaid at the end of each competitive season.